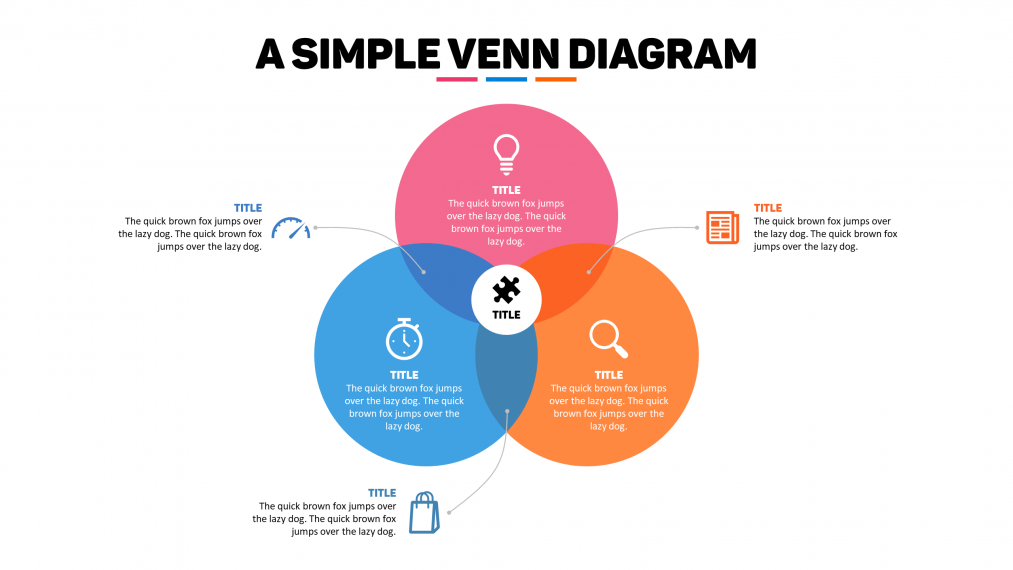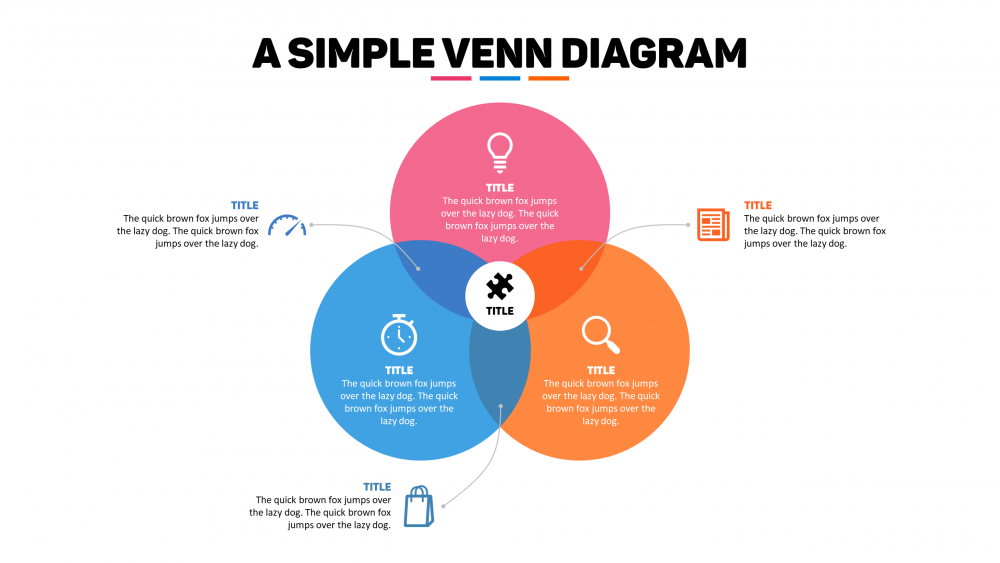 Thanks to PowerPoint's SmartArt, creating a Venn diagram is a painless process. You can get the whole thing done in about 10 seconds and call it a day. The problem, however, is that the different models and infographics that SmartArt provides look like crap. Sure, you'll have a functional slide and all, but it won't help you really sell your message. Why not learn how to create a stunning Venn diagram instead?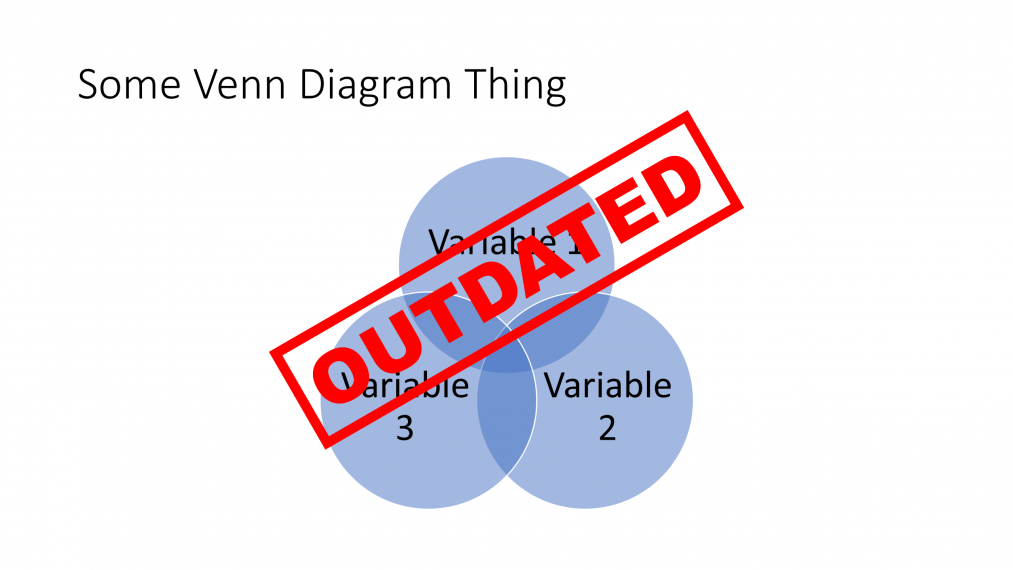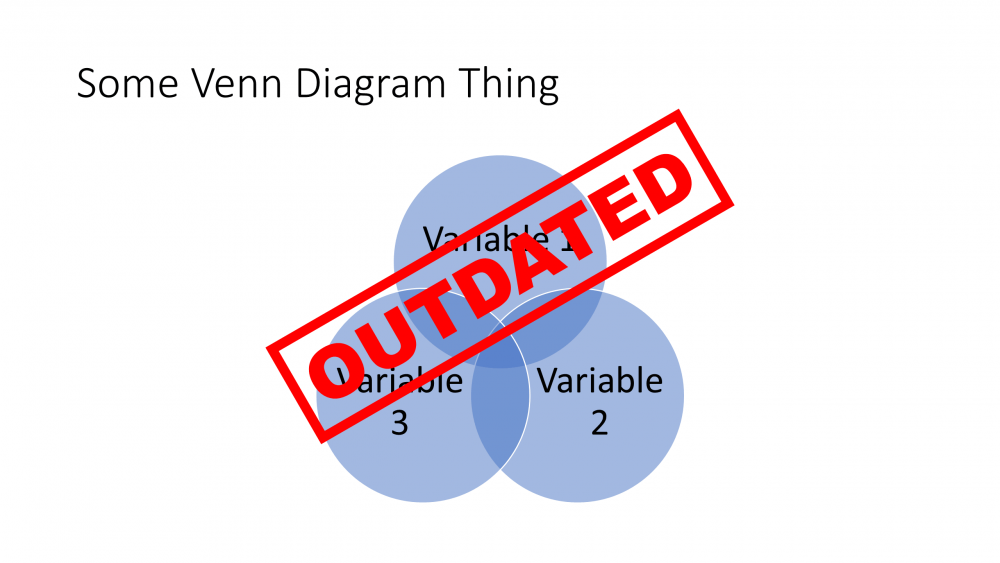 Beautify PowerPoint's Venn Diagrams
The goal is to customize your Venn diagram to look ravishing. Indeed, we will be using PowerPoint's SmartArt feature, but we will only be using it as a foundation for the PowerPoint slide. We're going to change all the colors, bring in our text boxes, add some connectors, and dab a few icons too.
Yes, it is extra work, and yes, it is going to take a little extra time to get things right. But there's a price to pay if you don't want your slides to bore your audience to death.
Watch And Learn, Folks!
I don't believe in typing out tutorials. Who has the time to keep alt-tabbing between a browser and a work-in-process slide anyway? Instead, I have everything packaged in a video that you can learn from.
Do keep in mind that there isn't a 'right way' to do this. You don't need to follow every step to the letter – just follow what you think will work for you and your communication goals.
Other Ways To Spice Up Your Slides
This isn't the only diagram we've worked on. We've covered a guide showing you how to create a funnel infographic that doesn't suck. We've also highlighted how SmartArt can save you LOADS of time when using PowerPoint.
Oh, About The Icons
As you may have noticed in the tutorial, the icons are completely editable. If you have no idea how to get similar icons into your slides, then you might want to check out this tutorial that covers how to do just that. Alternatively, you can always buy a PowerPoint template that comes with stunning icon sets.