I can already feel your doubts. You're probably thinking that this post is mere click-bait. You may even think that "watching someone punch herself in the face" is just a metaphor or an analogy for a presentation tip. Folks, I promise you, you won't be disappointed. In fact, I want you to take this presentation tip literally. A presenter did indeed think it would be a good idea to punch herself square in the face during her gig. No joke.
In fact, here's the video.
Before I get started
Here's the deal: I rarely publicly express my opinion about someone else's actions. I just don't think it's a good idea to do this. Everyone is free to think the way want to and do whatever they want to do. That said, I'm making an exception here because it's an extremely valuable lesson we can all learn from.
I only have one request, though. Focus on her actions rather than her as a person. If you want to find out more about the presenter, that's on you. Not me.
What the f#*@ is going on?!
I mean, okay. I get what she was after. The presenter wanted to add a flair of drama in her presentation to make a point. That's fair. Drama has valid uses in a presentation simply because instilling it will connect a cause to an audience's emotions. We've already established that emotions are pretty powerful weapons in the presentation arsenal, and this is no exception.
But I just don't get whatever the hell this is.
I mean, compare what she did to what Bill Gates did during a TED Talk in 2009. In his segment, he was discussing the significance of combating malaria. To make his point heard, he actually released a jar of mosquitoes in the room and said, "there's no reason only poor people should be infected." This is absolutely brilliant. Not only was the audience hooked, but the point of society not doing enough to combat the disease was flawlessly communicated. The best part was when he let people squirm in their seats for a little bit before he made clear that the mosquitos were malaria-free. I love this guy.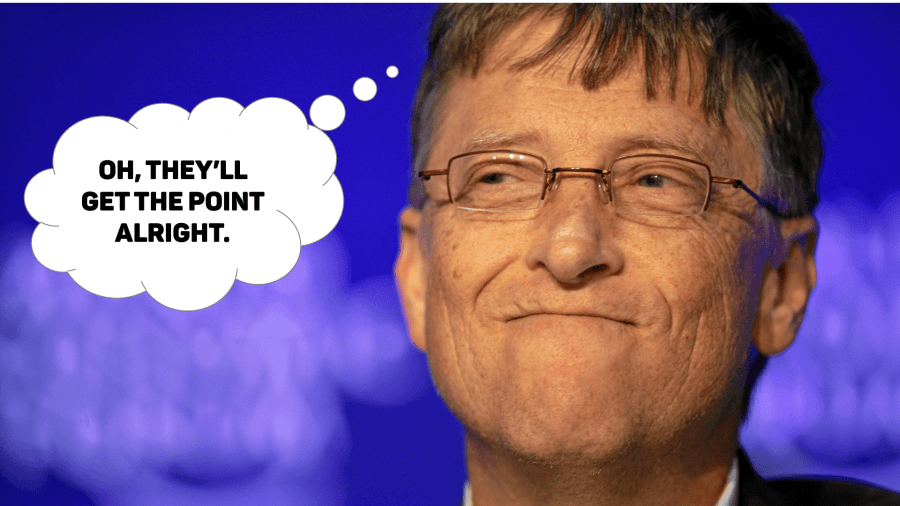 And now we go back to the presenter hulk-smashing her face to oblivion. I mean what the shit was that? Why? What impact was she aiming for? What point was she trying to get across? There are SO many other options that would have been effective. In fact, let's brainstorm:
Show a video of someone else being punched in the face.

Show a GIF of someone else being punched in the face.

Show an image of someone being punched in the face.

Show a cartoon where a character is being punched in the face.

Talk about being punched in the face.

Ask your audience what it would feel like to be punched in the face.

Do anything else that does not involve you being punched in the face.

Not falling on the floor like a ragdoll if you decided to punch yourself in the face anyway.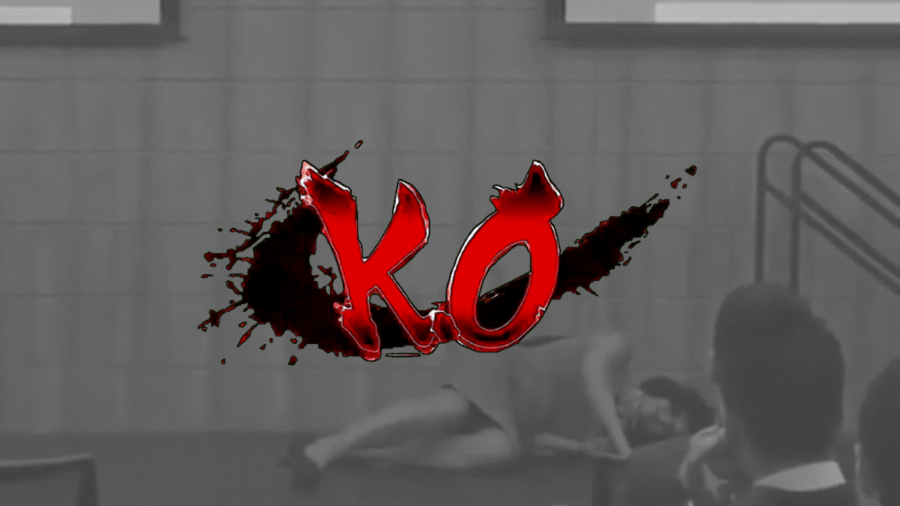 Oh, and let's not forget what she said right after what happened. "It makes you, watching that, part of it. It makes you more susceptible to violence." Um. No. No it doesn't. Makes me more susceptible to commenting on bat-shit crazy actions like these, maybe. But violence? Nah.
"But Yoyo," I can already hear you asking, "Didn't she do what you said she did? Didn't she connect her cause to the audience's emotions?"
Here's my answer to that.
I watched the presentation in full (video at the bottom of the post), and I have to say that I did not understand a word of what she was talking about. Maybe I'm not smart enough to get it, but damn, I was lost as a sailor at sea. While she did get to my emotions (for the wrong reasons), I just didn't feel she got the point across. In fact, I didn't feel she got any point across.
The cherry on top
You thought we were done? Hell no.
Like it wasn't bad enough, there was an awkward silence at the end of her presentation. Let me describe this. She states "I want to live in a place of harmony. They will stand there and keep their arm stretched out, no matter what the difficulties are, and say "I want peace," not because of you, but because I want it. I need it." The presenter then proceeds to stand there, with her arm stretched out, FOR 12 SECONDS. My face cringed so hard you could grate cheese on it.
Don't punch yourself in the face
I have no beef with the presenter. I'm sure she's a lovely person. Her presentation, at the very least, shows passion for what she does…whatever it is. But I just can't let something like go without it being discussed. Sometimes we have to learn from what people do.
I created Slide Cow to promote the idea of bringing ingenuity, creativity, and intuition into your presentations. However, I'd be outright lying to you if I said there aren't limits to everything, including how "out-of-the-box" your thinking process can be. Let me make this as simple as possible: Don't become an internet meme overnight just because you want to be dramatic in your presentations.
[clickToTweet tweet="Don't become an internet meme overnight just because you want to bring drama into your presentations." quote="Don't become an internet meme overnight just because you want to bring drama into your presentations." theme="style3″]
If you want to bring drama into your presentations (or your speeches) then really think about the value of what you're doing. Will it prove a point or make you look a little weird? Does it serve a purpose or are you doing it just because? Will it connect with your message or will your audience just not get it? I want you to really think about these questions because I want your audience to talk about your presentations for the right reasons.
You can find the video showing her presentation in full over here.
How dramatic are you?
Your turn. Tell me one dramatic thing you did or would do in a presentation. Just leave a comment below!
Note: the above post is solely based on my opinion and does not represent fact(s) in any way, shape, or form. The videos listed in this post are not mine, and I deserve no credit for them.